Ep 14: Divorce & Finances: Special Guest Interview with Financial Planning Expert & Founder of SGH Wealth Management Sam Huszczo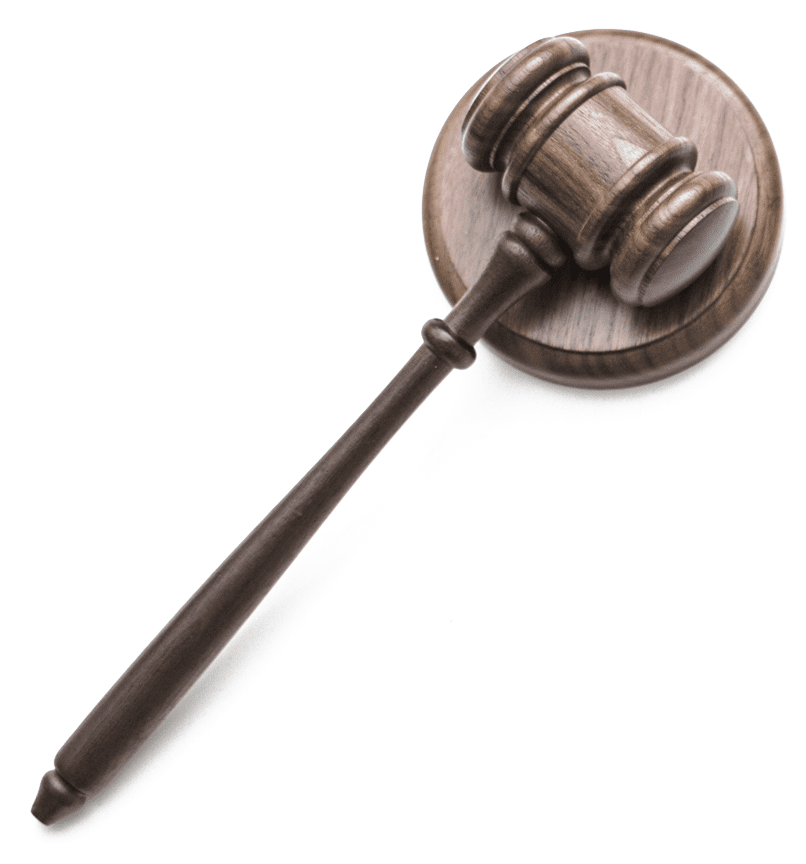 Overview
This week Marcy welcomes special guest and founder of SGH Wealth Management, Sam Huszczo, to talk about all things regarding the intersection of finances and divorce. Navigating your finances and preparing for what your financial future may look like post-divorce can be an overwhelming topic. Sam speaks to the benefits of getting prepared early, as well as the advantages of hiring a separate financial planner to take a look at your unique financial situation. Not only can their expertise help you make better decisions for your future, but it is important to have someone on your side that can explain all of the complicated details that come up regarding financial planning during your divorce. In this episode, Marcy and Sam also discuss alimony, investments, and budgeting, as well as the importance of fully re-educating yourself on your personal financial status before making any decisions. Don't be a bystander during a time that is critical to your financial future – tune in and take advantage of this free expert advice!
 Interview with Financial Planning Expert
SGH Wealth Management specializes in fee-based fiduciary early retirement planning and investment management.
As an independent registered investment advisor, they work with clients nationwide, focusing on finding cost-effective strategies and advice without commissions sales.
Learn more about Sam Huszczo and the work his team does here: https://sghwm.com
Marcy:
Hi, I'm Marcy Hahn. This is Divorce: What to Expect. Today, I'm joined by Sam Huszczo, founder of SGH Wealth Management in our Metro Detroit region. Sam has been an active investor since 2004. He earned his Certified Financial Planner designation in 2005 and the Chartered Financial Analyst designation in 2009. He attended the University of Michigan majoring in economics, and his primary duties are investment strategy, portfolio management, and research for his firm. Volunteerism has been an important part of Sam's career, being elected President of the CFA Society Detroit, CFA Midwest Regional Ethics Ambassador, and ultimately being awarded CFA Institute Volunteer of the Year in 2017. He serves on the Finance and Audit Committee for Detroit's largest business organization, the Detroit Economic Club, and was also acknowledged as a Detroit Business Journal 30 under 30 honoree. In addition, he's received national TV recognition with his appearances on CNBC, Bloomberg TV, Kiplinger's Fortune, USA Today, and the Detroit Free Press. Sam, welcome to our podcast.
Sam:
I'm happy to be here. Thanks for having me.
Marcy:
Terrific. Well, thanks for joining. Today we're going to be talking about the intersection of finances and divorce. And so let's start off by providing us with what advice you would give somebody who is considering going through the divorce process?
Sam:
Yeah, I mean, I think there's a lot to be done before you make that final decision to go down this path. And, you know, the first thing I'd say is just don't be a bystander to your own financial situation. You know, you've got to get engaged, you know, maybe re-educate yourself on your own finances. What we find is most people understand their budget, they understand the ebb and flow of their bank account, but surveys show that only about 60% of women are involved in their own retirement investing and retirement planning; while about 82% of men are engaged in the same, so there's a gap right there. And if you find yourself on the other side of that gap, you know, you got to be very well prepared. So if you can kind of go through some items to see and get re-educated on where your finances are, there'll be less regrets, you know, fewer surprises after you go in and better expectations, too. So, you know, that's where the decisions won't be based on emotions, and it can just be execution.
Marcy:
Yeah, I see in a number of cases, the disparity between one party who's the more financially sophisticated party than the other party, who really is not, how do you help somebody get up to speed in advance if it's somebody who's not really familiar with the types of financial tools that they may have in their marriage?
Sam:
Yeah, so I don't think it's something that people don't think of… but you shouldn't feel guilty about hiring maybe your own separate financial planner, outside of maybe your family financial planner, if you think you might be going down this road. It's not a sign of betrayal, you're not doing something that you shouldn't be doing. And it's also important to know that not all financial planners, not all financial advisors work by commissions, you know that not every one of us are product driven salespeople and some work on just a pure consulting or hourly basis as well too. So, you know, you can pay for information for somebody to collect your situation, and maybe go through a test run of how the assets might be divided, or you know what your post divorce lifestyle might be, because, you know, bottom line is your assets will likely stay the same, but your expenses will double. So, there's a good chance that the lifestyle goes down. So you can get rid of your spouse right now, but it's going to take years to financially recover. And 35% of those surveyed, said they still didn't fully financially recover five years after the divorce. And so it's just about going through that test run, getting more engaged, and that really is centered around the financial plan or the retirement plan that we could get for people.
Marcy:
And what's unique about the services that your firm provides in the divorce setting?
Sam:
Yeah, I'd say the most unique aspect of what we do actually comes during the actual trials or what have you, where we offer real-time mediation support. So this is something that we developed ourselves, we don't find many others are even aware of this type of service. But we're there right alongside your attorney during the court proceedings. So we're, you know, we're Robin to their Batman or what have you. And, you know, we'll either be in the courtroom waiting for new information, or we could be on the phone and block off our schedule.
But you know, during these negotiations, you know, the goalposts are gonna change, you know, everything you do to prepare, there's probably going to be some things that change once you actually get there. And so, you know, we can update the client's analysis live on the spot and give people the confidence they need to pull that trigger and, you know, hopefully reduce some back and forth. No need to schedule more court dates, maybe even save money and billable hours as well, too. And we just find that, you know, this is a very emotionally charged time, it could be the biggest decision that a lot of these people make in their life and to have somebody to verify everything from a financial standpoint, while it's happening. You know, it just gives people the clarity and confidence to know that they're making that best decision.
Check out the episode to hear the rest of my incredible interview with Sam Huszczo. He provides so much valuable information you can't afford to miss!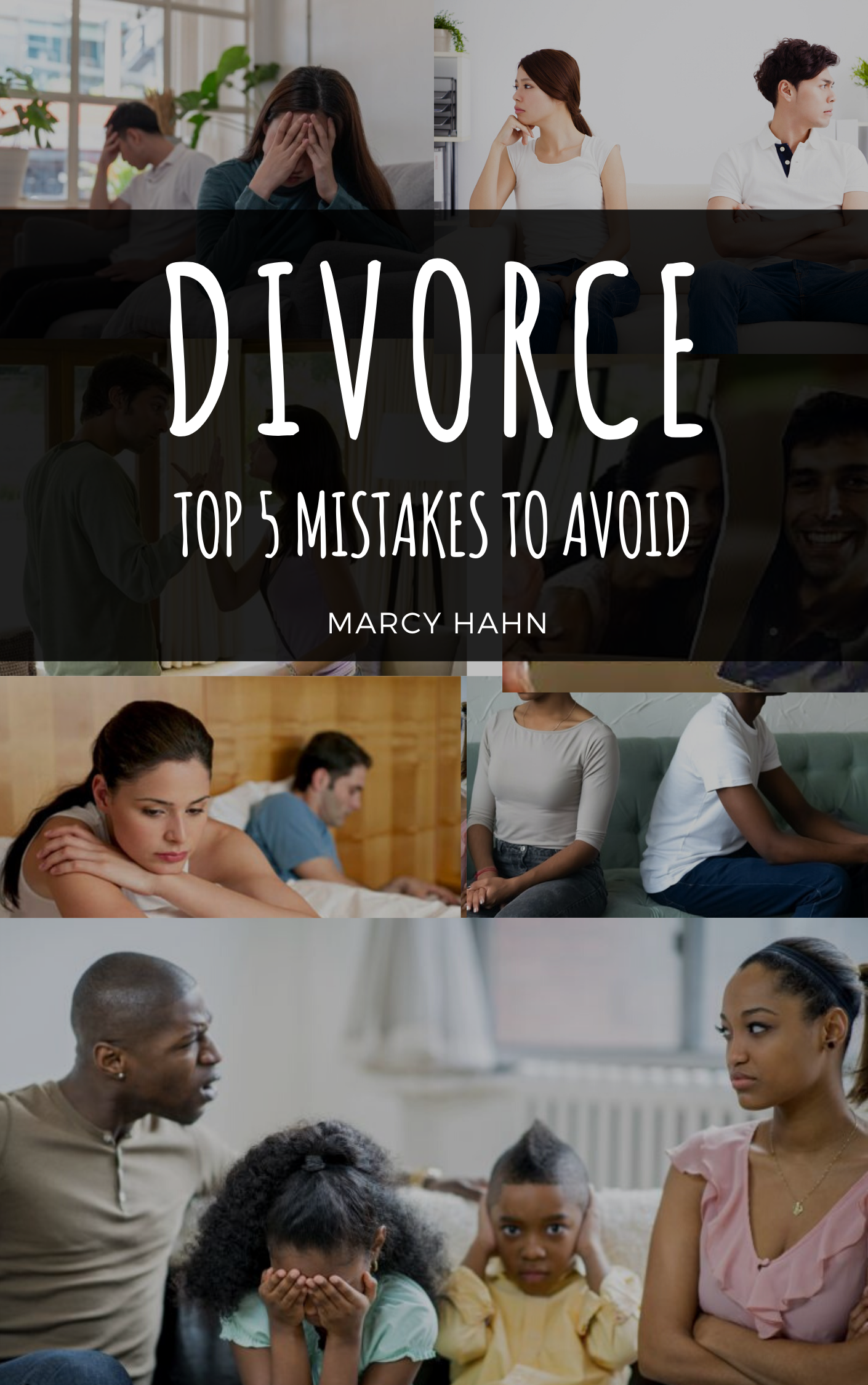 Here's a Free Gift from Marcy
Top 5 Divorce Mistakes to Avoid by Marcy Hahn
ONE Lucky Person that Downloads the FREE Gift WILL WIN a Free 90-Minute Session with Marcy Herself!