Ep 23: Marcy Opens Up and Reveals How She Made the Leap to Start Her Own Law Firm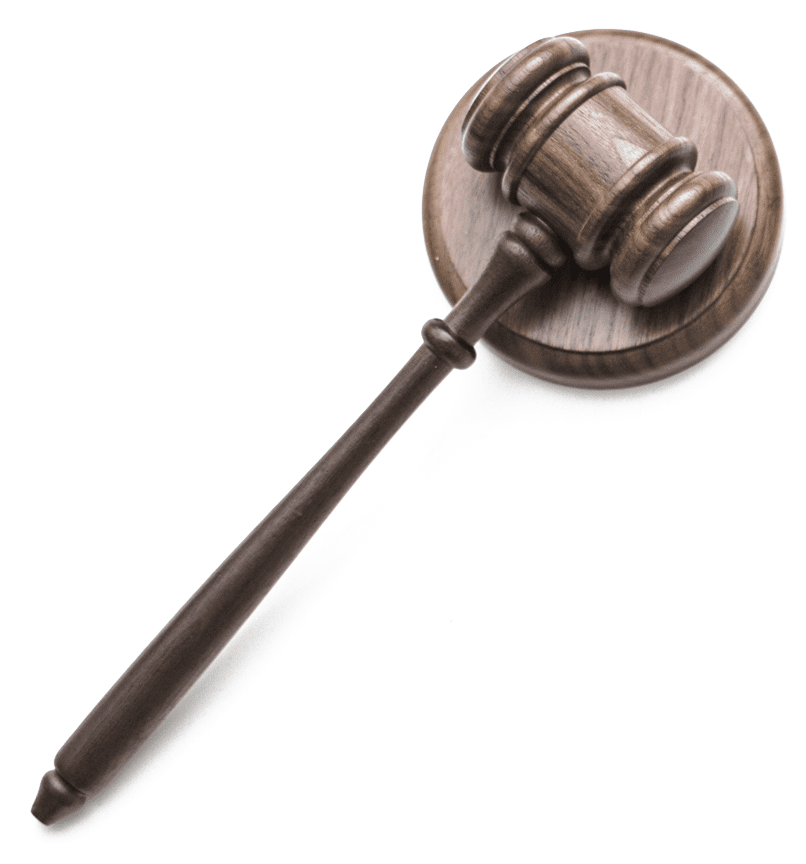 Overview
In this episode, Marcy is interviewed by her legal assistant and friend, Rachel Posigian. Marcy opens up about how she decided to make the leap and start her own law firm. At that time, Marcy was serving as Lead Counsel for Ford Motor Company. Tune in to hear how she leaned into her fear in order to make the jump, and how she uses her own difficult experience of divorce to help her clients. Hear the 'magic' behind Marcy's hard work and learn how you, too, can use your challenging life experiences as stepping stones to find your true calling in life. Learn more about Marcy, Rachel, and their many success stories at https://lotuslegalsolutions.com/
Hi, I'm Marcy Hahn. This is Divorce: What to Expect. On today's episode, we're going to flip things around, and my legal assistant Rachel Posigian is going to ask me the questions. Rachel is an RN turned legal assistant extraordinare. Rachel is from a large Armenian family and is a first generation American on her mom's side. Her mom came from Beirut, Lebanon when she was just 14. Her dad was born and raised in Detroit, and was a self-made first-generation American who worked at Ford for 40 years. Rachel graduated from Medina University with a Bachelors of Science in Nursing. She's always had this simple desire to help other people and nursing was her original path, but she found she was not really passionate about it, so she decided to become a nanny. And that's where our paths cross. She became a nanny for my two young kids when I was working at Ford. And when I decided to make the leap from working at Ford, to figuring out what was next, Rachel was with me every step of the way. And on today's episode, we're gonna have Rachel ask me some questions about what that transition was like and what our journey together has been like. 
I always joke and say that Rachel is like the other half of my brain.
So we're very excited to have Rachel here as our special guest interviewer.
Marcy:
Welcome, Rachel.
Rachel:
Hi, Marcy. I'm so excited to be here doing this with you.
Marcy:
Thank you. Me too.
Rachel:
So I think this is gonna be really fun for our listeners to hear me ask you all the questions. And to see, you know, how this all came to be? So the first question, I think, is that most people may not know that you didn't plan on starting your own firm and or even have another job lined up when you decided to leave Ford. So how did you decide to take that leap? And without having the security that most people like having when leaving a job, and did you have any fears doing that?
Marcy:
That's a great question. I did. I had a couple fears. And it's true that I didn't really know what I was going to do next. I knew I was ready for a change. And I had come to a point where I felt like the work I was doing was just not meaningful, and I really needed to make a shift in my life. And Ford offered buyouts to all of its lawyers. And the buyout that it offered had a deadline. And it was on a Monday at 5pm. I can't tell you the exact date, but it was in the summer, I think it was in July, 5pm on a Monday. And as I was considering whether to accept it, I kept thinking to myself, how am I going to feel at 5:01pm on that Monday, if I don't say yes to this offer. And I was afraid of how I would feel, if I didn't say yes to the buyout, because I just felt like it was an opportunity for me to make a mid-career shift. And I was more afraid of not leaving, or I was more afraid of staying than I was about making the change. And I think that for a lot of people, you tend to stay in something until you're just really, really ready and I was ready, the opportunity was there. And so off I went. And it was really scary. I took four months off. I decided I'm just going to detox from the corporate environment. And then I just had some level of self-confidence that I would be able to figure it out, and that I would be able to find a way to use my law degree in a more meaningful way.
Rachel:
Yeah, and actually, as you're saying, I do, because I was working for you at the time. And I remember seeing you in process of making that decision. And I think at one point, I thought for sure you were going to stay. And then maybe it was that weekend that you told me I'm leaving? And I was so shocked, but there was a clear difference just in your demeanor, and it felt like you finally made a decision that you felt was right, and you're going to go with it. So I, and you did say you did have fears? So how were you able to push down those fears? And what helped you to overcome? Or was it more just the fear was stronger to stay than to leave?
Marcy:
I would say I leaned into the fear. So there's this great quote that I often think of. And the quote is that 'you may not know the road, but you've committed yourself to the way.' And to me, that's like a really beautiful way to think about things because while you may not know, oh, I'm going to turn right, I'm going to turn left, I'm going to stop, I'm going to go faster… so you might not know exactly how you're going to do it. You just know that you're committed to a better and different way. And I was committed to a better and a different way for myself, and for my family. I also felt like, because of the nature of my work at Ford, I was working so much, not that I'm not working a lot now, but I was working a lot of hours and I was traveling. And I felt in some way like I was missing out on a part of my kids growing up time that I was never going to get back. So I think one of the biggest fears is around money. I mean, I was leaving a very secure position. And it was a lucrative position. I had a wonderful career there. I met many wonderful people, and I learned so much. And there are a lot of things about it that are wonderful. And I was walking away from that security. But I felt like in a way I was trading it for something that didn't have a price because I was never going to get back the years of my life that I was going to get with my kids, if I was able to shift my career in a way where I could work closer to where I live. When I worked at Ford, I was commuting, and, you know, maybe travel less. I just felt that I could be more present for my kids as they grew. And that was something that was really important to me too.
Rachel:
Yeah, that's powerful. And I think I do remember, a lot of us talking about, you know, the securities illusion, you know, the things that we hold on to, you know, like this job, and this money, all these things could be taken away from us at a moment's notice anyway. And so, I think that was a huge driving force to step out and say, we're going to acknowledge that it's all an illusion anyway, and just go for this because it could just be such a better life. And I mean, I don't think you have any regrets. Is that right?
Marcy:
I do not have any regrets. I still keep in touch with people at Ford. I have dear friendships from my time there. And I have never looked back.
Rachel:
So for you, you know, you had to overcome maybe your own fears. I mean, your own voices telling you not to make this decision. Did you have any outside opinions on your choice? And if so, how did you deal with that?
Marcy:
I did, I had many outside opinions. I have deep and very meaningful relationships with my family and with friends in my life. And many of those friends and family were extremely supportive of my decision to leave Ford. What was more interesting was the level of support in terms of what to do next. So I think that there were many opinions about me finding a more traditional job…
Next, you should just, you know, go to another company or go to another firm or you may go to something that's already established. And I felt really like I didn't necessarily want to just step into some other either corporate or firm environment. I really wanted to create an environment. And I just I wanted to see where that would go. So some of the resistance I got were the opinions I got from some friends and family were a little bit more like, 'Oh, you know, do something a little safer.' I had one person tell me that if I did start my own firm, that I would be lucky if I could make enough money to send my kids to summer camp. And I thought to myself, wow, yeah, right, like, Okay, thanks for your input. I thankfully didn't listen to that comment.
And believe me, there were days when I first started the firm where I thought, oh my god, am I going to need something new. But anyway, people definitely have opinions about what you should do and what you shouldn't do. But I was committed to my new path. And one of the things I learned through the process was that I had to let things kind of unfold. I had been a planner my whole life, right? So I was the valedictorian of my high school. And then I went to college and then I really wanted to be a lawyer and I didn't step off that train and I became a lawyer and then worked at a firm and then worked at Ford and my whole life, I've just been taking the next step that in my head I thought I should take and this time, it was like, okay, we don't know what's next. We're just going to take it as it comes. And be present in the moment. I think I've really learned to be present in the moment in a better way. And we're going to watch it unfold. And Rachel I think you and I have really watched this business unfold in an organic and meaningful way. Rachel, you've been with me every step of the way. So you know what has that felt like?
Rachel:
When we first started, it was it didn't feel comfortable at all. I mean, I was working out of I think your kitchen table at one point and you know, your whole house was flooded with, you know, just the work that we were going to do. And what I remember very clearly and I think that what I've learned from this process and just from watching you go through it was to make the decision, we're going to do this and we're just going to figure it out as it comes. Because, you know, all these fears would come up like well, how do we do this? How do we work this out? But you just calmly say, you know, okay, we're just going to figure out and we'll do this and we'll check off the list and even though it felt like we were you know, floating in this void of are we a real firm yet? Are we not? We just kept walking through it. And I admired your calmness to be calm amongst the chaos and to was really about feeling this feels out of control, but to find comfort in that.
Marcy:
That is such a great observation that you're making. It's just about taking the next right step. And so what's interesting about that, in the context of family law is that lots of times when clients come, they're overwhelmed, their life is falling apart. They're getting divorced. They're dealing with their kids, they're dealing with a spouse, they're working, they're so stressed out. And it's an analogy to this is to think you just have to take the next right step. If you sit back and say, Oh, my God, this is overwhelming how am I ever going to do this? You know, you wouldn't want to get out of bed in the morning. But if you just take that next right step, and there really isn't a wrong step, either. I should just say the next organic step, then you can figure out the road along your path.
Rachel:
Yeah, I feel like in many ways you can identify with a lot of your clients now because you're forging this new path. And in many ways, a lot of our clients are doing that as well. They're completely changing their lives, and a lot of people stay where they are because they're afraid to make the move. So I was going to ask you about how, why were you drawn to family law over other areas of law? Because it's so drastically different from what you had been doing before?
Marcy:
Yes, that's a great question. So first, I would say it is drastically different. There also are some things about it that are similar. So in a sense, the business side of it, when you're dissolving a family, unfortunately, you're not dissolving it, you're restructuring it. It's somewhat like on the financial side, deconstructing a business. So certainly my corporate work has helped me help prepare me to do Family Law. But what really drew me to it was wanting to use my law degree in a way that really helps people move forward in their life. So the very foundational way that I think about that is when most people start a law firm, they name it after themself. So it'd be like the Law Offices of Marcy Hahn. And I thought, who wants to work there, no one wants to work there. The reason I picked the name of the firm, which is Lotus Legal Solutions, is because I wanted the whole firm to be about the process of moving forward and moving on.
So a lotus flower is one of the most beautiful flowers in the world. And it blooms following its beginnings in murky, stagnant water. And to me, this is a perfect metaphor for taking people from where they might feel stuck in the mud to really helping them bloom again. And that imagery for me is a great reminder that it's not about me. It's not about the firm. It's about the intention. It's about the intention that we've set to really help people move forward and move on.
Tune in to the episode to hear Marcy's inspiring story behind making the jump to start her own firm and what drove her to pursue family law.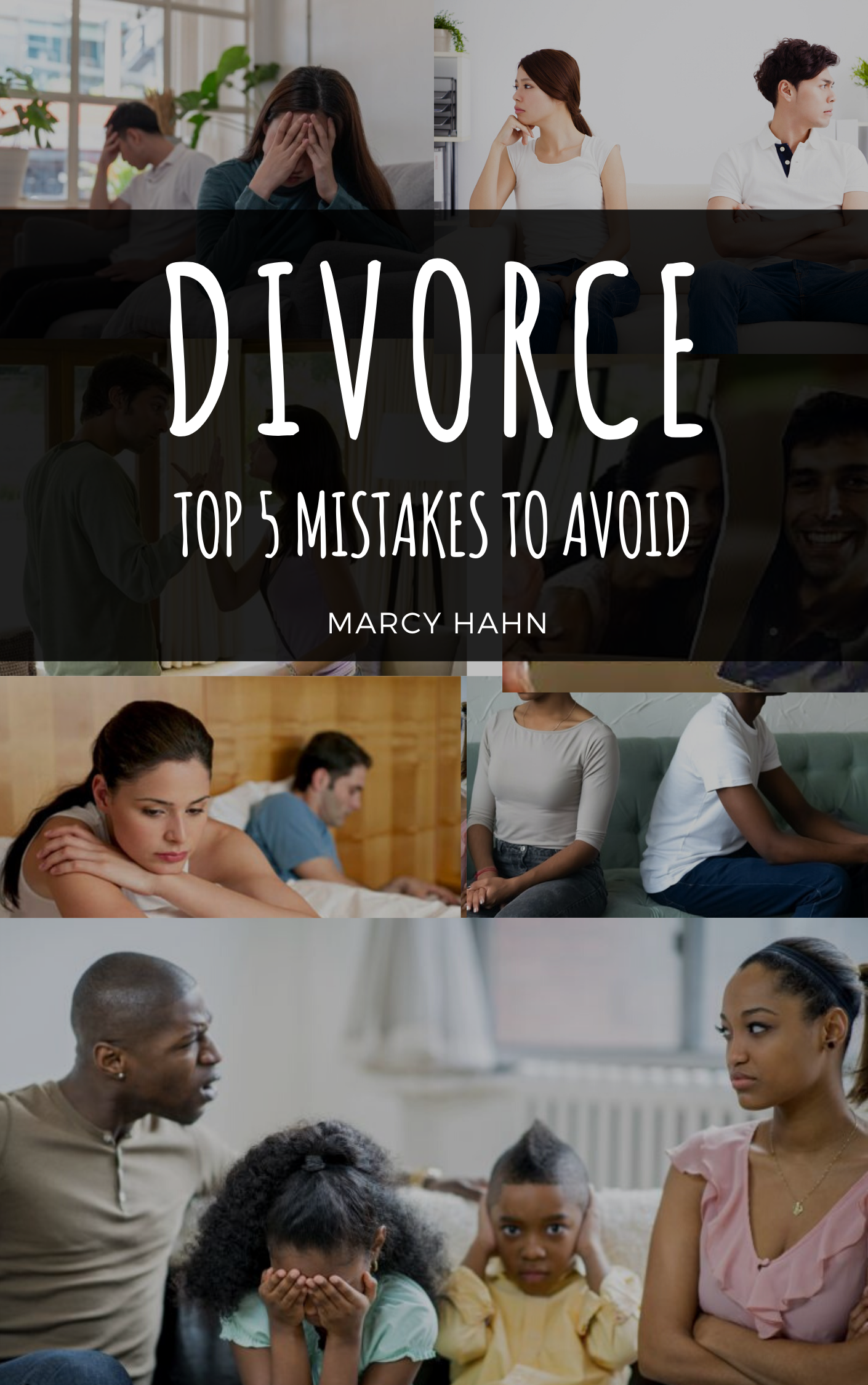 Here's a Free Gift from Marcy
Top 5 Divorce Mistakes to Avoid by Marcy Hahn
ONE Lucky Person that Downloads the FREE Gift WILL WIN a Free 90-Minute Session with Marcy Herself!